If there's one thing the women's cross country team knows, it's how to run fast and earn honors.
Although unable to field a full squad, the three sophomore runners were able to secure a back-to-back Illinois Skyway Collegiate Conference championship and qualify for the national tournament while each earning All-Conference and All-Region honors.
"Their goals at the start of the season were to earn All-Conference and All-Region, and they did that. They were happy running at nationals, which not every runner has the opportunity to do," said Head Coach Dimitri Dimizas, who completed his seventh season leading the program.
Each runner capped their Cyclones running career at the NJCAA Division II Cross Country Championship in Tallahassee, Florida, on Nov. 12. Natalia Wrobel (Richards) placed 73rd out of 218 runners, Olivia Wrobel (Richards) finished 143rd and Jasmeene Guido (Eisenhower) took 196th.
Because they didn't have the benefit of more teammates at practices and races, the trio had to run alone more than usual this season. That's a big testament to how hard they worked and how much they improved, Dimizas said.
Natalia was the top runner both years and, according to Dimizas, is the most accomplished runner ever in the cross country program. She helped earn two conference championships, one region championship, was the second fastest runner in the region and an All-Conference and All-Region runner both years, and was 2022 conference Runner of the Year. Plus, she ran at the national tournament twice. She's looking to continue her education and running career at a four-year college or university.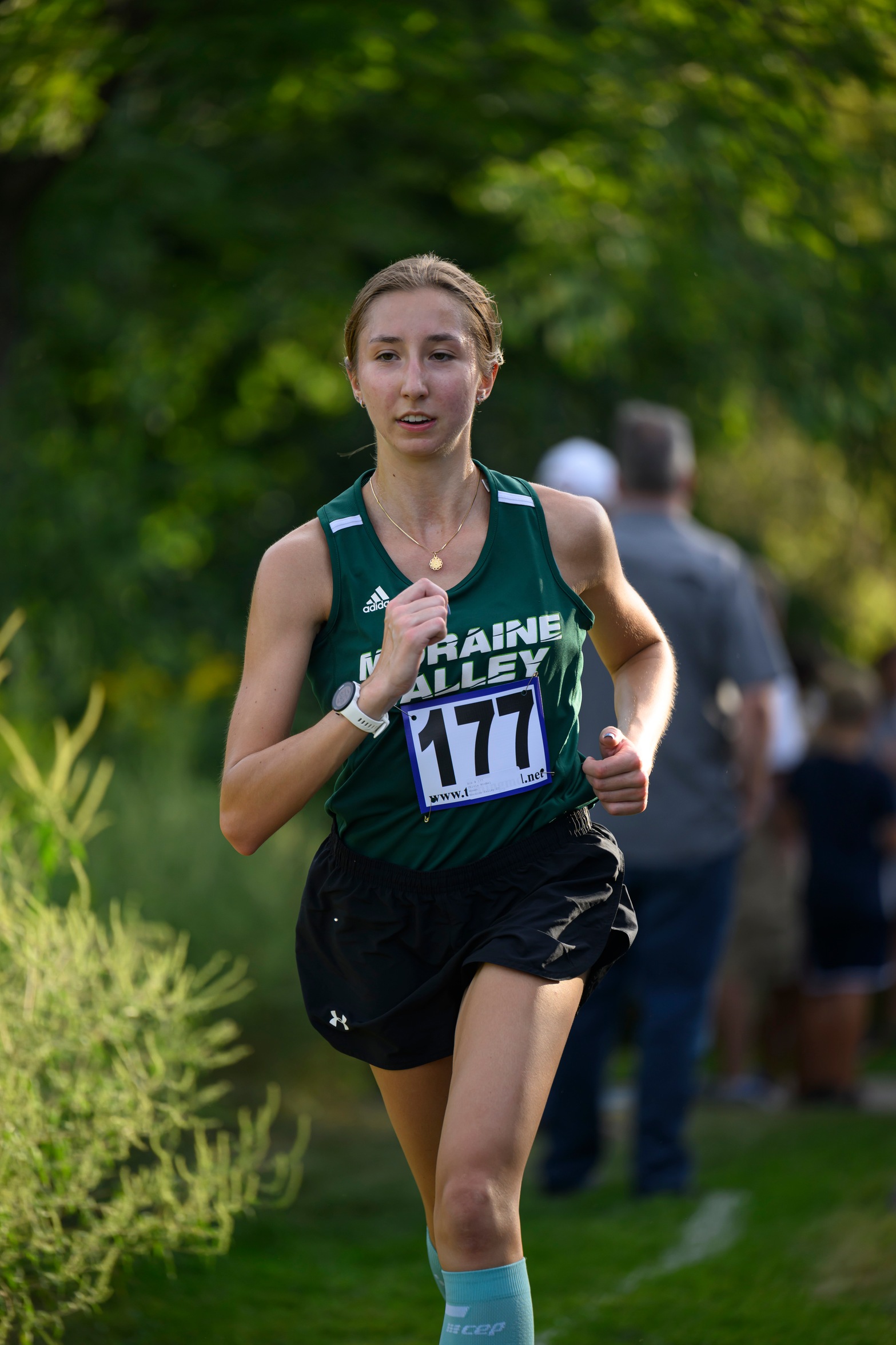 Olivia was a third-year Cyclone runner having earned an All-Conference honor in 2020 while taking off last season. She signed to run track and cross country at Trinity Christian College starting this spring.
Guido also was in her third season with the Cyclones and battled injuries but still earned two conference championships, a region championship and ran at nationals twice. She is a two-time All-Conference and All-Region runner with aspirations to run at a four-year institution as well.
"I'll miss all three of them. They've given so much to this program, so I'll be sad when they leave," Dimizas said.