Throughout this academic year, Moraine Valley Athletics is celebrating its 45th anniversary with articles, social media posts, branded T-shirts and an end-of-the-year community celebration.
HISTORY
The college's intercollegiate athletics program was started in fall 1976 when Doug Gehrke became the athletic director (AD). He also coached the men's basketball team, the first sport to officially compete in October 1976. Kay Schneegas, a Moraine Valley physical education instructor, became his co-AD, handling and coaching the women's sports.
Although some sports have come and gone, such as football and men's volleyball, the current program boasts 12: basketball (men's and women's), baseball, cross country (men's and women's), golf (men's), soccer (men's and women's), softball, tennis (men's and women's), volleyball (women's). From those teams, many have won conference and region championships and competed at the national tournament while seeing a number of individual honors, including 29 All-Americans.
ALUMNI
Alumni throughout the decades will talk about their time spent at Moraine Valley and how it impacted their lives. New articles will be posted regularly:
Jen (Howe) Murphy - basketball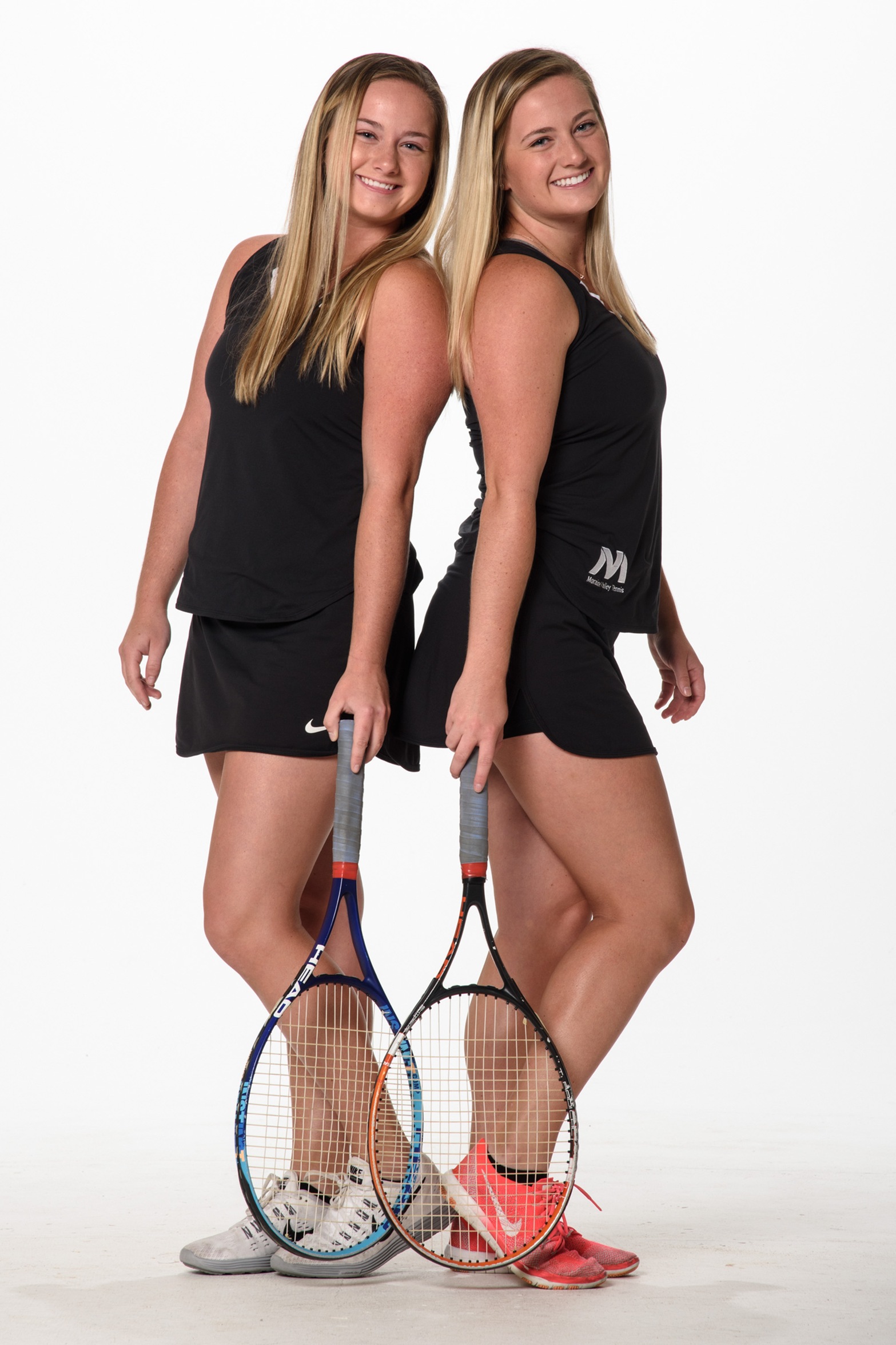 Audrey and Mary Stocklen - tennis
Are you a former Moraine Valley athlete? Keep in touch and stay up-to-date with all things Cyclones. We'll let you know about campus events and send you our bi-yearly Sports Report. Stay connected here.
TOP MOMENTS IN HISTORY
We'll look back on some proud and exciting moments in Moraine Valley Athletics History (in no particular order):
1. Moraine Valley Athletics began in fall 1976.
2. The 2015 women's soccer team were NJCAA Region IV champs and attended nationals for the first time in program history.
3. Members of the cross country team, cross country Head Coach Dimitri Dimizas and men's basketball Head Coach John Chappetto were part of the team to break the Guinness World Record for the fastest 100 x 10K relay on June 25, 2015.
4. The 2011-12 golf team became the most successful at Moraine Valley with a conference championship, highest finish at nationals (12th), and an All-American (Ryan Frederick) and a Region IV Player of the Year (Ricky Palonis).
5. The women's basketball teams between 1987 and 1989 were the first to earn a region title and compete at the national tournament.
6. The 2005 men's soccer team was the first U.S. team to appear at the World Interuniversity Games in Rotterdam, Holland, and the first Moraine Valley team to compete abroad.
7. In 1998, Athletics went from being the Marauders to the Cyclones. A contest was held for students to suggest the next nickname/mascot, and that was the winner!
8. Nicole Selvaggio (2011, 2012) was named NJCAA Region IV and Illinois Skyway Collegiate Conference Player of the Year two years in a row and helped her team earn a conference and region championship in 2012 while also appearing at the national tournament both years.
9. Baseball player, Bobby Madritsch (1997-98), was drafted into the MLB and ultimately pitched for the Seattle Mariners in 2004 and 2005. He made an appearance in Chicago when they played the White Sox.
10. Mike Wojnarowski (2007) earned first Singles Champion as well as NJCAA Region IV and Illinois Skyway Collegiate Conference Player of the Year. He was team MVP, competed at nationals with the team and recently was inducted into the Athletics Hall of Fame.
11. The 2013 season was a good one for Cyclone volleyball. Not only did the team earn Skyway Conference and Region IV titles, but they finished eighth at the national tournament. Three players hit milestones that year – Gina Ryan reached 1,000 career digs while Kara Kentner and Joanna Curtis each notched 1,000 kill assists.
12. The 2021-22 softball team repeated as Skyway Conference champions by going undefeated, and 11 players earned either conference and/or region honors, including Skyway MVP and Pitcher of the Year.
13. A fun moment in our history is from December 2015 when the Cyclones hosted ESPN's High School Basketball Showcase in the Cyclone Center, bringing national attention to Moraine Valley.
14. In 2013, the men's basketball team went to the national tournament and finished second overall, so close to a national title. The 2012-13 squad also won more games in a single season than any other previous Cyclone men's basketball team with 31 and had 13 games where they scored 100-plus points in a win.
CELEBRATION
Athletics culminated the 45th anniversary celebration with a free community event on Saturday, April 30, 1-3 p.m. in Building H (Health, Fitness & Recreation Center). There were activities, games, snacks and T-shirt giveaways. This event coincided with the Athletics Hall of Fame induction ceremony at 2 p.m.

Questions?? Contact Maura Vizza at vizzam@morainevalley.edu or (708) 974-5742.