Moraine Valley has produced many successful student-athletes who have gone on to do great things across the world in and out of athletics. This is a series to highlight those alumni.
Mary and Audrey Stocklen have been playing tennis since they were sophomores at Shepard High School. The dynamic duo wanted to try a new sport during their high school career and decided on tennis.
When it came time to play at the next level, the twins researched what playing tennis would look like at Moraine Valley. They contacted then Head Coach Mike Giordano and arranged one-on-one tryouts.
They made the team and embraced the program starting in fall 2017 with open arms.
"It was very competitive and a lot of hard work, but it showed that my hard work would eventually get me to where I wanted to be," Audrey said.
"I loved my whole experience at Moraine Valley, I wouldn't do anything differently. I believe this is mainly due to being on the tennis team. I was able to keep active, make many friends and be around a great support system. In addition, the whole Athletic Department at Moraine Valley was extremely helpful. From counselors to tutoring and so much more, this was definitely a bonus of being an athlete at MVCC," Mary added.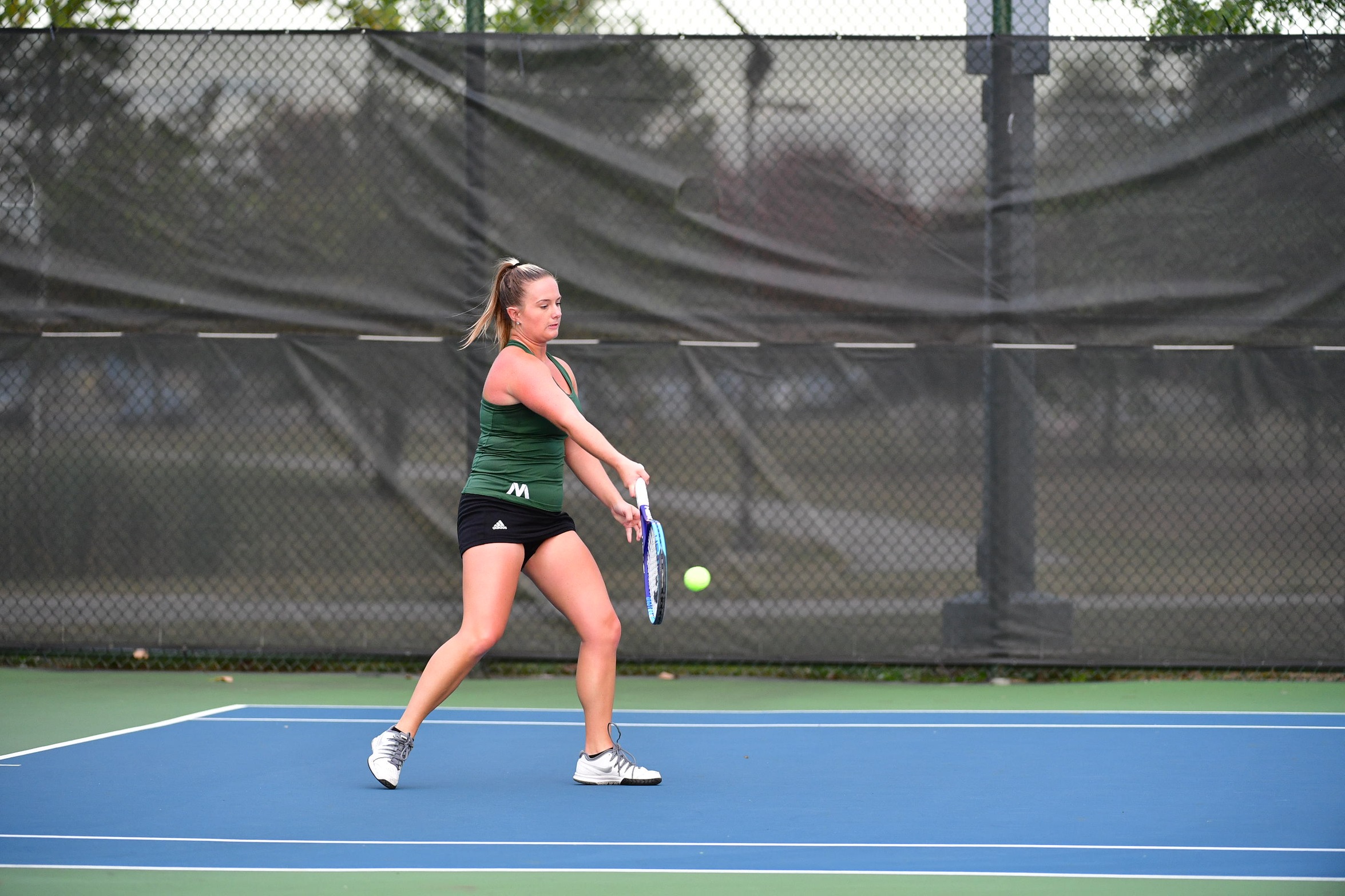 After the two finished their associate degrees, they transferred to Illinois State University (ISU), where both majored in business administration.
Audrey is currently working in technology sales and recruiting. She runs a split recruitment desk, spending half her time working with candidates seeking new employment and the other half of her time bringing in new business for her company.
Mary is a management trainee at Enterprise Rent-A-Car. She started in June 2021 and is currently preparing for a test that will promote her to the next level within management. In her role, she oversees her branch's day-to-day operations, including fulfilling reservations, sales, problem solving and managing her location's fleet.
Both women credit Moraine Valley for giving them an introduction to higher education and a base of knowledge that made their transfer to ISU a success. They are grateful to and acknowledge the Athletic Department academic advisors for helping them choose classes that kept them on a proper timeline while furthering their education in their desired field of study. They both noted the support system within the department was key to their success.
If you want to share your Moraine Valley Athletics alumni experience, email Vizzam@morainevalley.edu.